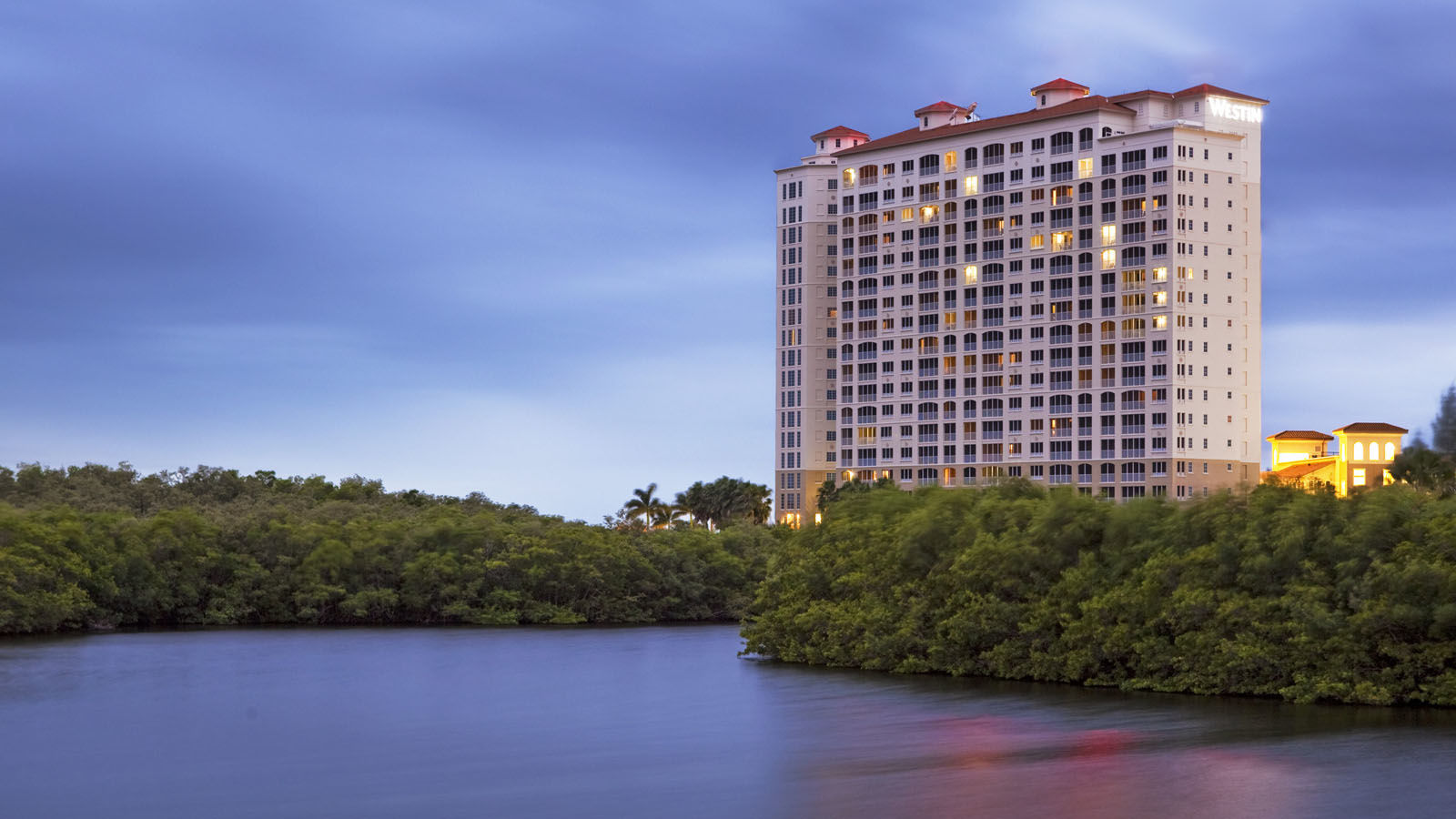 The Westin Cape Coral Resort at Marina Village is the ideal location when looking for Fort Myers beach resorts. Only 30 minutes away from Fort Myers Beach, The Westin Cape Coral Resort at Marina Village is a car ride away from the sun and sand. Take a day trip using our resort water taxi and enjoy a day of fun in the sun for the whole family.
Fort Myers Beaches
A favorite destination for locals and vacationers alike, Fort Myers Beach attracts beach and vacation lovers at all times of the year. Its white, sandy beaches along the Gulf of Mexico make it a top vacation spot for visitors who like a calm and relaxing environment. The angle of the ocean floor tips towards the horizon so there are no sudden drop-offs or big waves. The Fort Myers beaches are perfect for soaking up some Florida sun and enjoying the breathtaking sunsets known around the world.
Parks & Beaches
The Town of Fort Myers Beach maintains 25 public beach accesses on the Gulf side of Estero Island. These are marked and easily accessed from Estero Boulevard.
Beach Town
Whether it's shopping, kayaking, or enjoying a day on the beach, there is something for everyone to enjoy in the town of Fort Myers.
Matanzas Pass Mooring Field