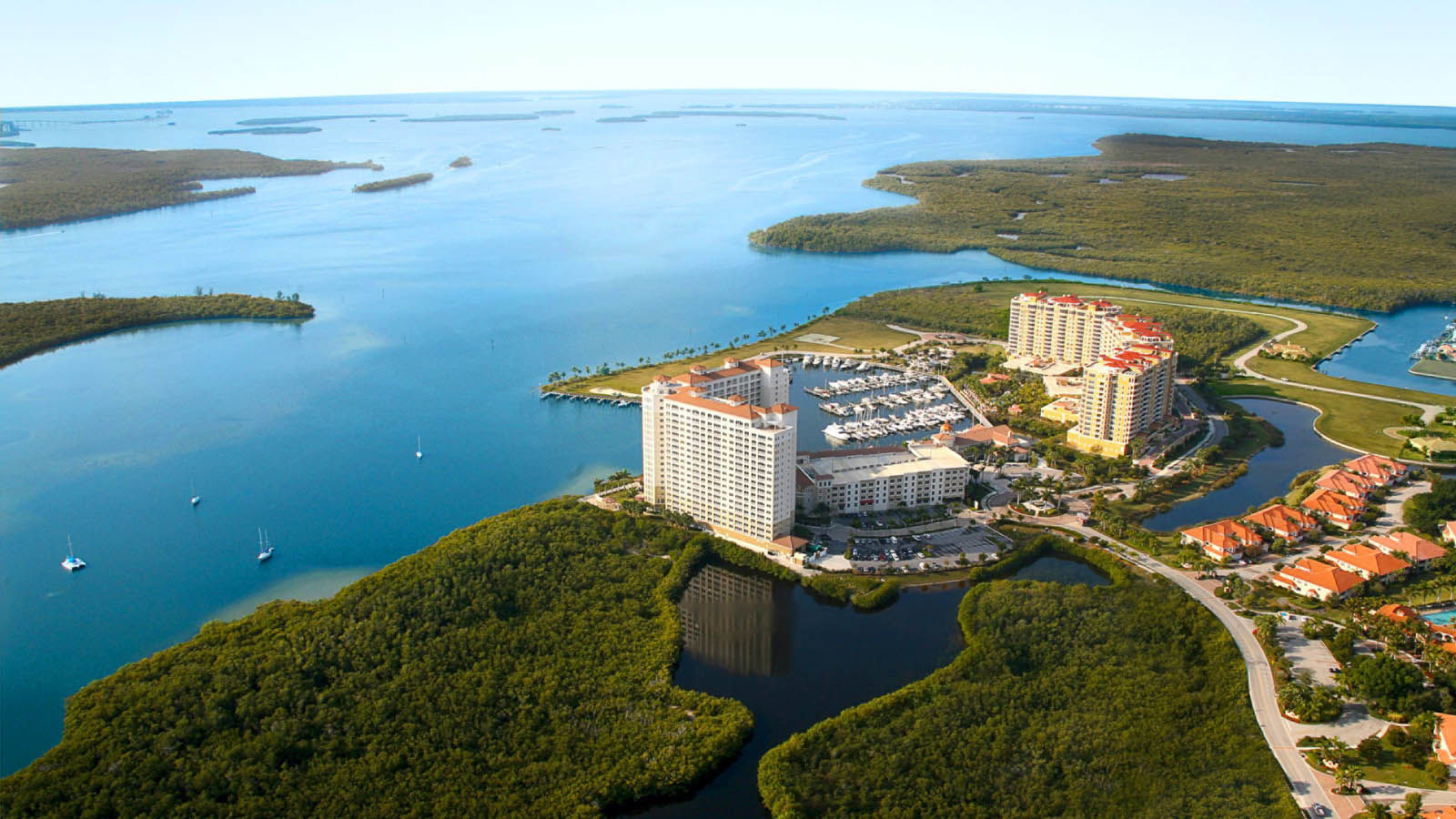 Captiva Island, sister to larger Sanibel Island, is less than an hour's drive from The Westin Cape Coral Resort at Marina Village. Journey to Captiva Island from Sanibel by crossing a small bridge at Turner Beach. The five-mile beach is a Florida favorite for fishing, boating and diving, but for those who prefer to stroll along the water, more than 300 species of shells live on the shores of Captiva, making it the perfect place to pick up "shelling" as a new hobby. The island's east-west orientation allows Captiva to collect abundant, beautiful sea shells from the Gulf of Mexico on its shores.
Be sure to stop by a few of the island's serene beaches and nature preserves, including:
Lighthouse Park Beach
Lovers Key State Park
Sanibel Causeway Beach
Bonita Beach Park
Boca Grande Lighthouse
Lynn Hall Memorial Park
Denor-Wiggins State Recreation Area
The area is widely known for its beautiful wildlife. Visitors regularly report seeing dolphins, blue herons and a variety of colorful bird species throughout the island. Tarpon Bay Explorers offer guided canoe and kayak tours through the J.N. "Ding" Darling National Wildlife Refuge and charter SeaLife & Nature Cruises throughout the day and at sunset. If you're just on Captiva for the day, it's the perfect way to maximize your time on the island.
For those interested in shopping, travel along Captiva Drive and enjoy scenic views of the water before reaching downtown Captiva, which is a quaint, village-like shopping area that is worth the trip. Find antiques, clothes, pottery, furniture, beach chic decor and more in the shops clustered around Captiva Drive and Andy Rosse lane. Worked up an appetite? Stop in at Captiva Island's famous Key Lime Bistro for a slice of their key lime pie.